Stories

| Capgemini
Analysis skills to bridge the Business-IT divide
We were looking for the most efficient way to provide our people with the most relevant knowledge in the field of business analysis. The Master Channel was the perfect match for us. These people know what they are talking about!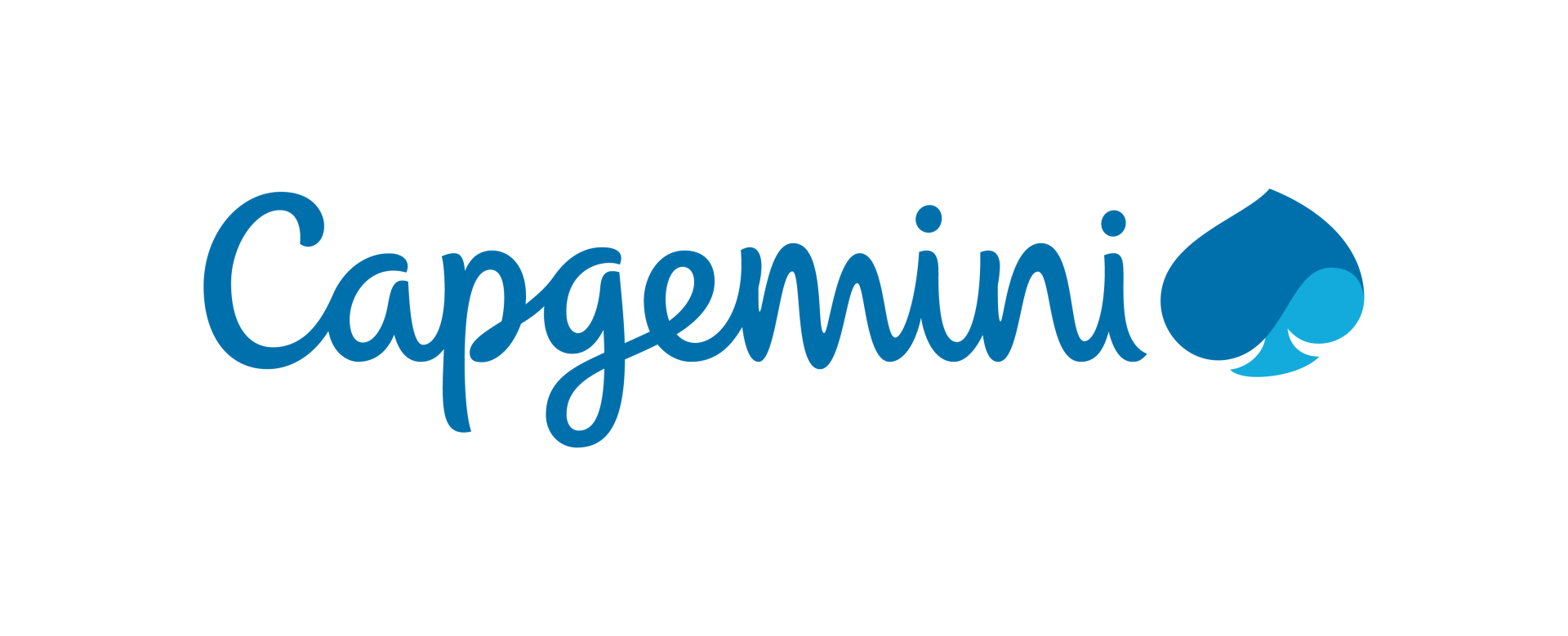 The Challenge
Geert Heidbuchel is the manager at Capgemini Belgium's Projects and Analysis department. Right from the start, they were looking for an effective way to get people up-to-speed regarding analysis skills. They chose The Master Channel to help them with this goal.
"There are many online learning providers nowadays, but little is available on analysis skills," says Edward Vincx, IT Analyst at Capgemini. "Other platforms either focus just on business skills, or they quickly become too technical." "With The Master Channel, we found a partner that exactly targets courses that bridge the business-IT divide," added Geert.
The Collaboration
Capgemini uses The Master Channel in their mandatory training programs. "At Capgemini, we want everybody to have the same core competencies regarding analysis. In this process, The Master Channel is an excellent partner. They are the one-stop shop when it comes to analysis and architecture skills," explains Edward.
As people are growing in their role as an analyst at Capgemini, their skillset must grow with them. Geert clarifies: "It's important, even after years of experience in analysis, to keep on improving yourself. It's important not to stop learning." The Master Channel made this possible by developing more advanced courses and practical cases that show how you can apply the newfound knowledge.
Gäelle Van Steenbergen, Business Analyst at Capgemini, confirms: "In a recent project, I had to collaborate with a team of business architects. I already had profound knowledge of BPMN, but I had no expertise in process architecture. A practical, intuitive course on The Master Channel helped me to quickly get up-to-speed. This course was crucial for the remainder of the project."
Thanks to the combination of elementary and more advanced courses, The Master Channel is perfect for getting people quickly up-to-speed and guiding them to become experts in their domain.
"At Capgemini, we want to adapt quickly to new analysis methodologies and knowledge sources. The Master Channel is setting the standard, which forces us to keep improving as well. But it is because of this challenge that we can keep differentiating ourselves from our competitors," explains Geert.
The Result
We are true ambassadors of The Master Channel. You are unique in what you offer. Practical insights combined with technical knowledge. And on top of that, we can always trust the excellent quality of the content you are offering.
Geert Heidbuchel
Skill Center Manager
Edward explains why The Master Channel offers significant added value to their clients: "Our consultants acquire knowledge that is immediately applicable in practice. We noticed that they apply tips & tricks they learned at The Master Channel in their projects, which gives them clear advantages over other consultants. And that's what we hear from our clients too."
This training program was the starting point of a structural cooperation that is still successful today. As The Master Channel, we can only be proud of these words, and we'll continue to make sure analysts and architects need no other life-long learning resource.
Top 3 most watched courses
\Learnworlds\Codeneurons\Pages\ZoneRenderers\CourseCards
About Capgemini
Capgemini is a global leader in partnering with companies to transform and manage their business by harnessing the power of technology. The Group is guided every day by its purpose of unleashing human energy through technology for an inclusive and sustainable future. It is a responsible and diverse organization of 270,000 team members in nearly 50 countries. With its strong 50 year heritage and deep industry expertise, Capgemini is trusted by its clients to address the entire breadth of their business needs, from strategy and design to operations, fueled by the fast-evolving and innovative world of cloud, data, AI, connectivity, software, digital engineering and platforms. The Group reported in 2020 global revenues of €16 billion.
Limited-time Black Friday offer is now available!
Elevate Your Consulting Skills 🚀🌟: Discover 'Becoming Better Consultants' Now!