Course
BPMN Pro: master the Business Process Model & Notation
Master this course and you master BPMN
This course is perfect for those who already have a basic notion of BPMN. After modeling your first few process diagrams, you come to realize that there are some intricacies you can't quite grasp yet.Up your BPMN game with this top-rated process modeling course filled with practical examples. To make sure you'll be rocking your BPMN game and turning theory into practice, insightful posters and class summaries are waiting for you in the end.It will be fun, trust me.
Take on the challenge
BPMN remains one of the most used business process modeling techniques worldwide and was created by the Object Management Group, but, with more than 100 visual symbols, mastering BPMN 2.0, the Business Process Model and Notation can be challenging.
Learn advanced concepts
This BPMN course does not shy away from the more advanced constructs of BPMN. You'll learn why process modeling is one of the crucial steps in business process management. After the kick-off, we take a closer look at the ten elements you should master to call yourself a process modeling pro.
Deep dive into advanced topics of BPMN
Gateways and how you can use them to model complex decisions
Patterns to start your diagram the right way
The various event types and their use (take note of the practical overview slide!)
Event subprocesses with tons of examples
The operational semantics of ad-hoc sub-processes
Transaction sub-processes and their practical use
Reusability on different levels
Special connectors and how to use them
How and why to add data elements to your diagram
The advantage of BPMN in process execution
Extensive material
With high-quality videos, challenging tests, real-life assignments, tons of BPMN examples and practical downloads, you take a trip through the various process modeling topics.
After this course, your BPMN diagrams and models will never be the same again. You can be certain they will be expertly modeled and optimized.
BPMN Poster
BPMN Pro Poster
The Process Survival Kit
How to BPMN?
Manu De Backer
Professor - Trainer - Expert BA - Process Enthusiast - Smart Process Automation - Academic Director - Product Enthusiast
His focus on business processes is relentless, and as a consultant, he has helped many organizations in optimizing their process-oriented way of working. Driven by a love for great products and customer experiences, he helps organizations thrive in a complex business environment.
International Institute of Business Analysis (IIBA®)

Continuing Development Units and PD Hours: 4
Complete all the course content to earn your Continuing Development Units (CDUs) or PD Hours. The Master channel is an approved IIBA® Endorsed Education Provider for ECBA®, CCBA® and CBAP®.
Learn more about our cooperation here.
The Master Channel - Mastery Level Certificate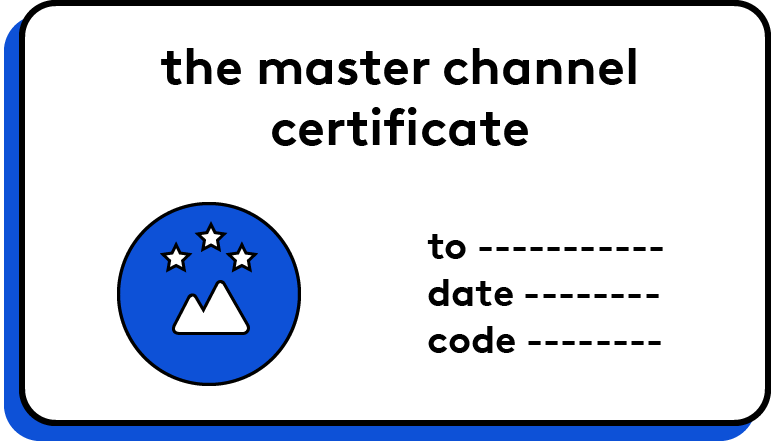 Complete all the content of a course and earn a score of 80% or higher on the exam to earn your Mastery Level Certificate.
Limited-time Black Friday offer is now available!
Elevate Your Consulting Skills 🚀🌟: Discover 'Becoming Better Consultants' Now!