Course
Introduction to User Story Mapping
Become a better product owner
In this course, I tell you how to manage thousands of user stories. Let this collaborative tool be your guide to success!
Pieter Hens
teacher 'Introduction to User Story Mapping'
Like many of us, when I started as a product manager, I started with massive requirements documents, dutifully recording every little detail from stakeholders and turning them into shiny docs for the developers.
Then I discovered Agile and churned out features even faster.

But then I realized that I had been building features for years and never been quite sure whether users actually liked them or used them.Without knowing, I got caught in the "Build Trap." And like me, many product teams are stuck in it. They are defining and shipping software with no success measures, too busy managing the backlog, and focusing on getting features out the door. Output has become more important than the outcome. Teams are focused on building anything rather than the right thing.

Then I read the book User Story Mapping by Jeff Patton – and my world changed. For me, it was the start of a path where Outcome trumps Output and Product trumps Project, where we measure what matters and take ownership of this outcome.

When stuck in the build trap, Story Mapping is one small step you can take towards this change.
Enjoy the course!
Managing user stories
Managing thousands of user stories is a nightmare. Building feature after feature feels great initially but becomes mind-numbing if you don't measure the "success" of the features. Many product teams use the flat backlog – with many unrelated user stories - it's one of the root causes why many agile product teams fail.
The benefits of story maps
User story maps are here to help us – they present a simple tool that links product discovery to product development. This course introduces story maps and shows how they may help you to:
Focus on outcome and users
Tell the user's story
Progressively add details and options
Prioritize features based on the outcome
Create release slices & development slices
Working together
More importantly, this training shows how the story map can be used as a collaborative tool that facilitates and guides your team to success.
Extensive material
Test your knowledge using the various questionnaires that guide our 36 high-quality videos.
User Story Map Poster
User Story Poster
User Story Splitting Cheat Sheet
Pieter Hens
Freelance product manager and coach
Pieter has been working for over 15 years in a software product development and analysis setting. In 2019 he founded Gokotta, where his mission is to spread the "product-mindset": build/do the right things for the right reasons for the right people.
International Institute of Business Analysis (IIBA®)

Continuing Development Units and PD Hours: 5
Complete all the course content to earn your Continuing Development Units (CDUs) or PD Hours. The Master channel is an approved IIBA® Endorsed Education Provider for ECBA®, CCBA® and CBAP®.
Learn more about our cooperation here.
The Master Channel - Mastery Level Certificate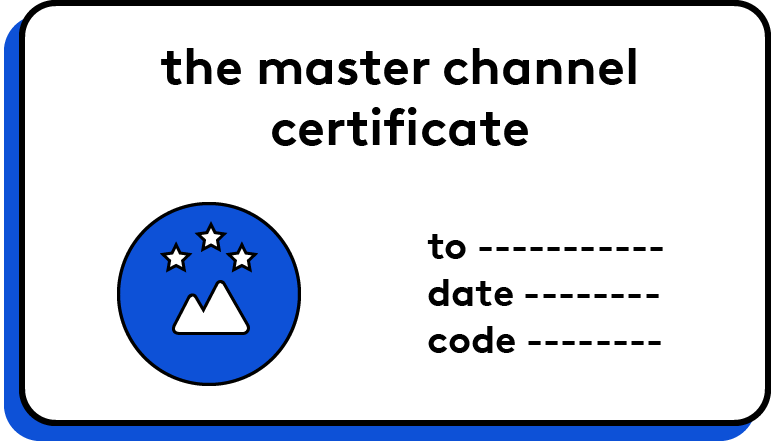 Complete all the content of a course and earn a score of 80% or higher on the exam to earn your Mastery Level Certificate.
Limited-time Black Friday offer is now available!