Course
Masterclass Data Analytics for Business
Using data to improve your business
Have you heard of analytics before? Analytics, or data science, is a hot and much sought-after skill in businesses today. I'll get you up to speed on this field in this exciting course.
Bart Baesens
teacher "Masterclass Data Analytics for Business"
Have you heard of analytics before? In fact, analytics, or data science, is a hot and much sought-after skill in businesses today.

Are you excited to know more about what analytics actually stands for, its potential, but also any accompanying challenges and risks? Well, welcome to our analytics master class!

We kick off your analytics journey with a definition and some examples. We then introduce the analytics process model and its key steps. We zoom in on various data preprocessing activities. Data is the key ingredient of any analytical model, so making sure it is optimally prepared for analytics is essential to developing high-performing analytical models.
This is followed by a discussion on various types of analytics: predictive analytics, descriptive analytics and social network analytics illustrated with various examples and small case studies. We also elaborate on various post-processing activities. Next, we zoom out to the economic perspective and provide strategic recommendations on how to improve the ROI of an analytical model. We conclude this course by discussing the important topics of privacy and security.

Throughout the course, we try to balance both the executive focus and technical depth. Occasionally, we need to provide some more detail of an analytical concept or technique to fully grasp its potential, business value, and limitations. We have also included some deep dive sections for the more experienced student. Let's start this fascinating journey together: ready. set. go!
Key concepts
In this analytics masterclass, you learn how to compete on analytics by leveraging your business data in a smart and optimized way.
Proven techniques
We start with the all-important data preprocessing techniques and then teach you about state-of-the-art descriptive, predictive and social network analytics.
Ensure business value
You learn how these new technologies can help create business value by identifying new opportunities and innovative business applications.
Bigger picture
We also zoom out to the bigger picture and discuss related economic, privacy and security challenges.
Let's start this fascinating journey together: ready. set. go!
Bart Baesens
Expert - Instructor - Professor - Consultant in Data Analytics
Professor Bart Baesens is a professor of Data Science at KU Leuven (Belgium) and a lecturer at the University of Southampton (United Kingdom). He has done extensive research on big data & analytics, credit risk modeling, fraud detection, and marketing analytics.
The Master Channel - Mastery Level Certificate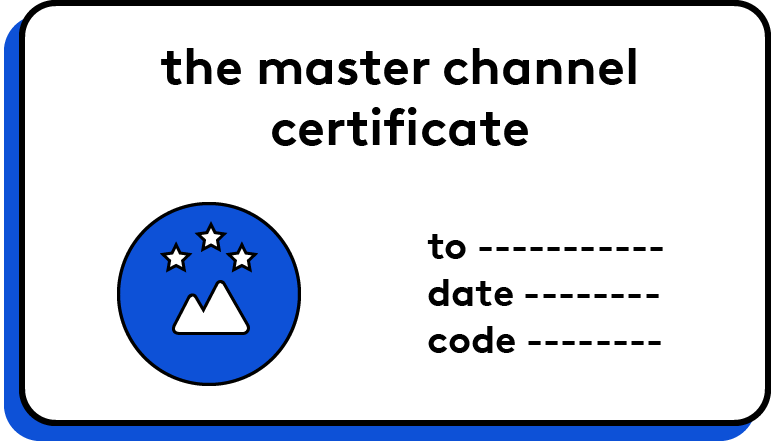 Complete all the content of a course and earn a score of 80% or higher on the exam to earn your Mastery Level Certificate.
Limited-time Black Friday offer is now available!