Course
Pre-Project Problem Analysis
Understand the problem first, then fix it.
We've probably all worked in situations where the word 'problem' is seen as a dirty word. It seems that by default we think and speak in the language of 'solution' rather than 'problem'.
Adrian Reed
teacher 'Pre-project Problem Analysis'
Successful projects are built upon a solid understanding of the business problem or opportunity that exists. When the business problem is clearly understood, it is much easier to elicit and analyze business requirements and understand the business value that the project is seeking to realize. Requirement prioritization also becomes much easier, as the critical success factors are clearly understood.

A key skill-set to achieving this level of clarity is pre-project problem analysis.

In this course, you will learn a range of complementary and practical analysis techniques that are particularly useful either before a project has been initiated or during the project's early stages.
Problem analysis
This course is perfect for those wanting to help shape and scope business change projects or initiatives. We'll start by discussing what pre-project problem analysis is, and we'll introduce a "why/what/how" metaphor.
Practical techniques
Stakeholder Analysis with an Impact/Interest GridAnalyzing problems with 'Five Whys' and a Fishbone Diagram
Defining a problem/opportunity statement
Defining Critical Success Factors/Key Performance Indicators
Balanced Scorecard
Eliciting high-level requirements using the "roles and goals" technique
Business Use Case diagrams
Brainstorming & Sorting
Assembling a One-Page 'Project Concept Summary'
Extensive materials
The course consists of 30 high-quality videos, accompanied by several module tests to interactively test the knowledge you accumulated.
The course will give you the hands-on knowledge you need to start using these techniques in your day-to-day practice.
Adrian Reed
Author - Trainer - Expert BA - Blog-writer
Adrian Reed is a true advocate of the analysis profession. In his day job, he acts as Principal Consultant and Director at Blackmetric Business Solutions where he provides business analysis consultancy and training solutions to a range of clients in varying industries.
The Master Channel - Mastery Level Certificate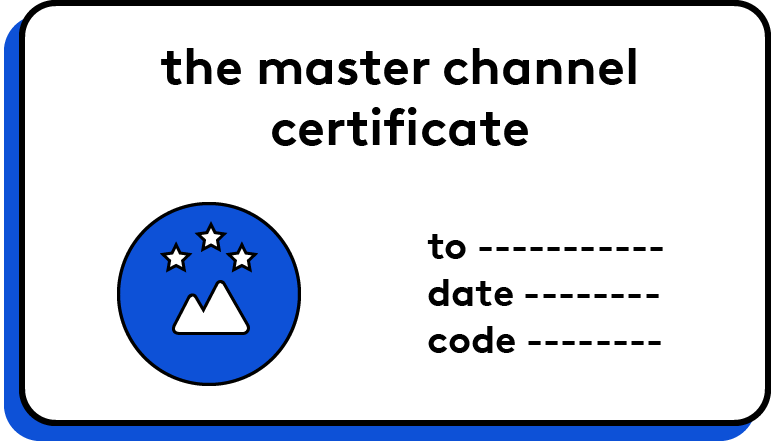 Complete all the content of a course and earn a score of 80% or higher on the exam to earn your Mastery Level Certificate.
Limited-time Black Friday offer is now available!
Elevate Your Consulting Skills 🚀🌟: Discover 'Becoming Better Consultants' Now!