Course
Ultimate Guide to User Stories
User Stories Explained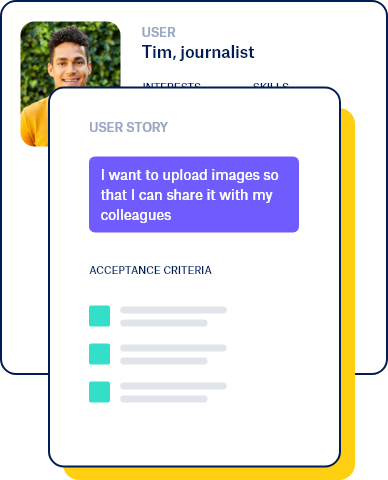 Wherever you go nowadays, people are busy writing user stories. Well great! But... not so great. Many of them have entered the wonderful world of writing system requirements by using user stories. It seemed like an easy change – instead of writing "The system shall do this and this.", they are now writing, "As a user, I want the system to do this so that this is achieved.".
Great, wouldn't you agree? Nope! Not at all. Creating user stories is a technique that seems superficial on the outside, but it turns out to be a bit more complex.
Done wrong you will never reap the benefits. This training gets you right on track to writing good user stories.
Dealing with business requirements
User stories are a straightforward -but not a simplistic- technique to work with system requirements. In the beginning, user stories even seem counterintuitive: to build something exact, we're using an unprecise technique.
The 3 C's
The success of user stories comes from an interesting interplay between its three components – the 3C's: card, conversation and confirmation. Each of these components has a particular role to fulfill. If you take one out, it'll be hard to reap the benefits!

A guide to quality user stories
In this training, we'll use a running example to show the role of the 3C's. We'll tackle the INVEST principle for good user stories, and we'll do a critical reflection on user stories.
Loads of content
Make the most of your experience with over 3 hours of videos, many questions to test your knowledge, a final exam and a certificate.
User Story Poster
User Story Splitting Cheat Sheet
User Role Poster
Niels Goetschalckx
Trainer - Business Architect - Agile Evangelist - Scrum Master
Niels first came into contact with User Stories when he started working at The Master Labs. He is a senior business and functional analyst - with a profound interest in applying new techniques and principles to improve team performance.
Empty space, drag to resize
Robin Verhulst
Business Architect - Trainer - Product Owner - Project Manager
Robin is a senior business and functional analyst. In his 12 years as an IT consultant, he has gained experience with large software projects, both waterfall and agile. Over the last couple of years, he has worked with teams with up to 10 developers and has written many, many user stories.
International Institute of Business Analysis (IIBA®)

Continuing Development Units and PD Hours: 5
Complete all the course content to earn your Continuing Development Units (CDUs) or PD Hours. The Master channel is an approved IIBA® Endorsed Education Provider for ECBA®, CCBA® and CBAP®.
Learn more about our cooperation here.
The Master Channel - Mastery Level Certificate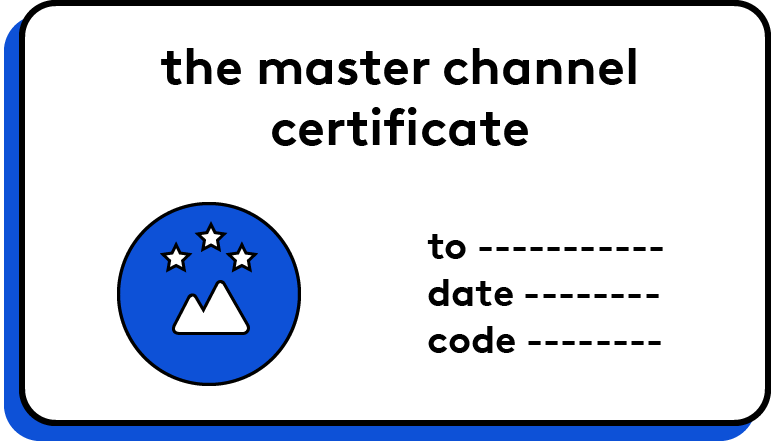 Complete all the content of a course and earn a score of 80% or higher on the exam to earn your Mastery Level Certificate.
Limited-time Black Friday offer is now available!
Elevate Your Consulting Skills 🚀🌟: Discover 'Becoming Better Consultants' Now!