Course
BPMN Cookbook
Over twenty patterns for process modeling
This course presents 20 practical problems and offers different solutions that you can apply to solve each of them. For each of the solutions, advantages and disadvantages are discussed. These problems have been carefully selected from my 15 years of business process modeling expertise and training pieces. I dare to say that most of them are really relevant for any junior and senior process or business analyst. Without a doubt, there will be times in your professional life that you will come into contact with one or more of these patterns. This course will help you face them with confidence as we advise on dealing with these practical problems.
Practical BPMN
The course contains various practical problems and how to deal with them. We grouped the patterns into five groups:
Part 1: Task assignment & escalation
Part 2: Batch processing & dependent processes
Part 3: Control flow logic
Part 4: Interaction with external participants
Part 5: Other process dimensions
Extensive material
This course contains 28 high-quality videos and several questionnaires to test your knowledge
BPMN Poster
BPMN Pro Poster
The Process Survival Kit
How to BPMN?
Manu De Backer
Professor - Trainer - Expert BA - Process Enthusiast - Smart Process Automation - Academic Director - Product Enthusiast
His focus on business processes is relentless, and as a consultant, he has helped many organizations in optimizing their process-oriented way of working. Driven by a love for great products and customer experiences, he helps organizations thrive in a complex business environment.
International Institute of Business Analysis (IIBA®)

Continuing Development Units and PD Hours: 5
Complete all the course content to earn your Continuing Development Units (CDUs) or PD Hours. The Master channel is an approved IIBA® Endorsed Education Provider for ECBA®, CCBA® and CBAP®.
Learn more about our cooperation here.
The Master Channel - Mastery Level Certificate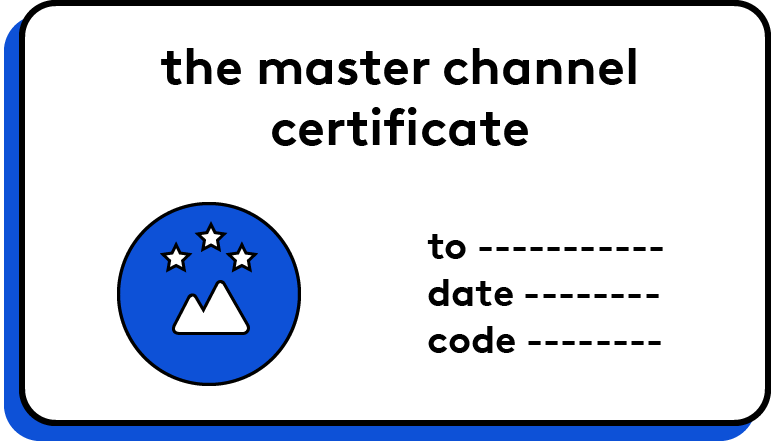 Complete all the content of a course and earn a score of 80% or higher on the exam to earn your Mastery Level Certificate.
Limited-time Black Friday offer is now available!
Elevate Your Consulting Skills 🚀🌟: Discover 'Becoming Better Consultants' Now!