Business Analysis Foundations: an all-inclusive course
Essential skills to solve big problems and generate value
This course tackles all the fundamentals of business analysis you need to solve problems in today's rapidly changing agile world. The starting point of this course? The "why" of business analysis with tons of examples.
It's not always easy to understand why it's pivotal to understand the basic business analysis definition first. We'll spell it out for you. The backbone of the course is a fundamental step-by-step approach to problem-solving: the BA process.
Using this process, it will be a lot easier to understand the core values and concepts of business analysis and put them into practice. These are the main parts of our course
The business analysis process
Business analysis is a process. We'll teach you the complete picture
Designing a solution
Ideation, discussion and prototyping are essential to discovering the right solution.
Understanding the question
Grasp why business and project strategy matters and what approach you'll be using in your project
Implementing a solution
The work is just getting started. Implementing the solution is where your dreams meet The Real World. To build the solution right, you need to know how to prepare and roll out your changes.
Finding the problem
Use requirements elicitation and root cause analysis techniques to get to the heart of the problem.
Loads of content
Make the most of your experience with 30 videos, many questions and answers, a final exam and a certificate.
After this course you will have a solid understanding of the business analysis process, and you will be ready to deepen your knowledge of all the individual steps.
Manu De Backer
Professor - Trainer - Expert BA - Process Enthusiast - Smart Process Automation - Academic Director - Product Enthusiast
His focus on business processes is relentless, and as a consultant, he has helped many organizations in optimizing their process-oriented way of working. Driven by a love for great products and customer experiences, he helps organizations thrive in a complex business environment.
Empty space, drag to resize
Steven Laurent
Agile Expert - Business Analyst - Enterprise ArchitectAgile Expert - Business Analyst - Enterprise Architect
As a commercial engineer and a business/IT consultant for more than 20 years, he has helped many organizations to realize their strategic goals, optimize and digitize their processes, and launch innovative solutions.
International Institute of Business Analysis (IIBA®)

Continuing Development Units and PD Hours: 6
Complete all the course content to earn your Continuing Development Units (CDUs) or PD Hours. The Master channel is an approved IIBA® Endorsed Education Provider for ECBA®, CCBA® and CBAP®.
Learn more about our cooperation here.
The Master Channel - Mastery Level Certificate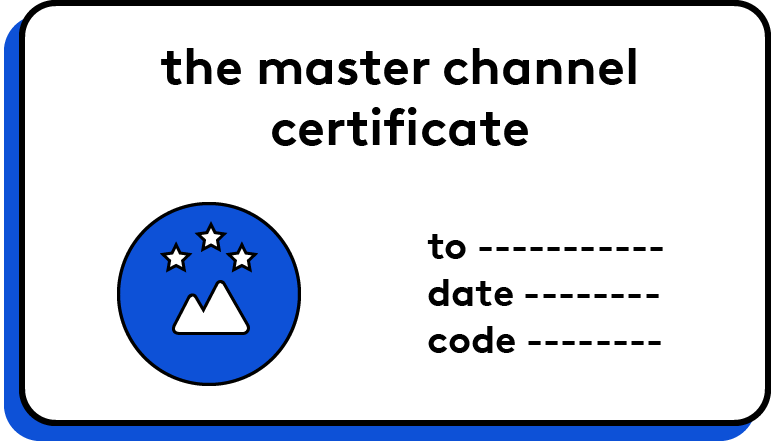 Complete all the content of a course and earn a score of 80% or higher on the exam to earn your Mastery Level Certificate.
Limited-time Black Friday offer is now available!