Course
Process Discovery
Defining business processes is hard. Use these proven process discovery techniques to define the right processes and ultimately become better at business process management.
I challenge you to ask a few people in your organization to tell you what a process is. I'm sure you will be baffled by the different meanings people tend to give.
Manu De Backer
teacher "Process Discovery"
The problem with processes is that everyone has an opinion about what they are. But guess what – most of them are wrong. Various definitions exist, leading to very different (and often incorrect) outcomes. The impact is problematic because the key to a successful transformation is the ability to understand processes. Don't forget: processes deliver organizational value.
In this course, you'll see that organizations consist of hundreds of processes. You'll learn how to discover what these processes are and how they are interrelated.
1 clear definition
In this course, we will come to a clear definition of what a process is, and what it is not. We do this by looking at the various components which it should represent.
Extensive materials
The course consists of 36 high-quality videos, accompanied by several module tests to interactively test the knowledge you accumulated.
Manu De Backer
Professor - Trainer - Expert BA - Process Enthusiast - Smart Process Automation - Academic Director - Product Enthusiast
His focus on business processes is relentless, and as a consultant, he has helped many organizations in optimizing their process-oriented way of working. Driven by a love for great products and customer experiences, he helps organizations thrive in a complex business environment.
International Institute of Business Analysis (IIBA®)

Continuing Development Units and PD Hours: 3
Complete all the course content to earn your Continuing Development Units (CDUs) or PD Hours. The Master channel is an approved IIBA® Endorsed Education Provider for ECBA®, CCBA® and CBAP®.
Learn more about our cooperation here.
The Master Channel - Mastery Level Certificate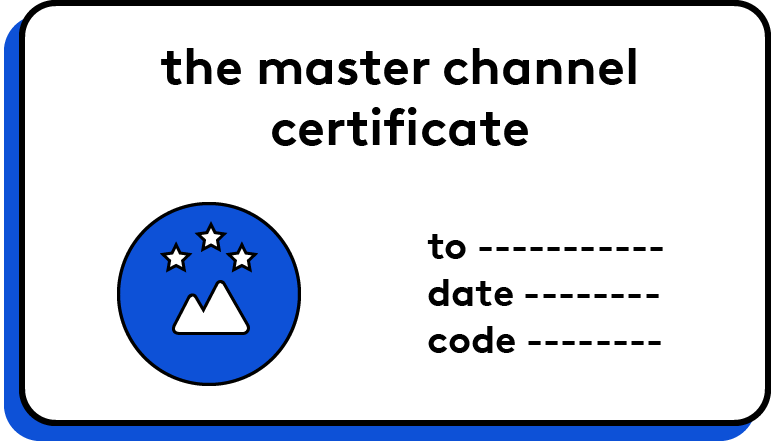 Complete all the content of a course and earn a score of 80% or higher on the exam to earn your Mastery Level Certificate.
Limited-time Black Friday offer is now available!
Elevate Your Consulting Skills 🚀🌟: Discover 'Becoming Better Consultants' Now!