Course
Product Management Fundamentals: Build better products
Everything you need to know to discover, design, build and deliver high-quality products.
Complete the course to receive a
Let's be honest, most products fail, or they deliver a mediocre experience at most. Building great products is hard, really hard. It's a serious challenge to go from an idea to a successful full-blown product ready to deliver that fantastic experience. Great products solve a real customer problem by combining people, processes and technology. Yes, a product is much bigger than technology. To build a great product, teams must understand the value exchange system between customers and the organization. To do so, we must understand the differences between output, outcome and impact.
High-quality products
Teams need a process to minimize the risks that they are taking during product development. The process guides the team to select and use the right tools and techniques to support them in making the correct decisions.
This course shows you how we discover, design, build and deliver high-quality products. Additionally, we present some pointers on how product teams can be set up to achieve success.
Managing products
We take a more detailed look at product management and its process. Fully grasping what product management is and how we can define this is essential to understand how you can create value. After finishing this module, you'll realize how important it is to find a balance between output, outcome and impact.
What/how/who?
We discuss another essential question in product management: what is a product? Products are ubiquitous, and it seems almost superfluous to discuss this in detail. However, it's pivotal to understand a product is more than the tangible parts.

Next up: we finally get into how to build better products. Together we take a deep dive into the product management process and review it step by step.

Last question to answer: who does this? Take a closer look at your team composition and learn how to tackle this product management process as a team by involving others.
Extensive material
13 assignments are provided to keep the course interactive, while providing necessary theoretical concepts through the 37 high-quality videos.
Pieter Hens
Freelance Product Manager and Coach
Pieter has been working for over 15 years in a software product development and analysis setting. In 2019 he founded Gokotta, where his mission is to spread the "product-mindset": build/do the right things for the right reasons for the right people.
Empty space, drag to resize
Manu De Backer
Professor - Trainer - Expert BA - Process Enthusiast - Smart Process Automation - Academic Director - Product Enthusiast
His focus on business processes is relentless, and as a consultant, he has helped many organizations in optimizing their process-oriented way of working. Driven by a love for great products and customer experiences, he helps organizations thrive in a complex business environment.
The Master Channel - Mastery Level Certificate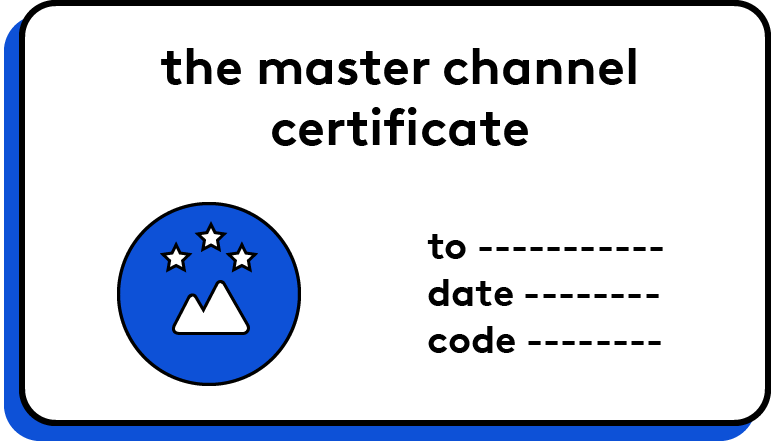 Complete all the content of a course and earn a score of 80% or higher on the exam to earn your Mastery Level Certificate.
Limited-time Black Friday offer is now available!
Elevate Your Consulting Skills 🚀🌟: Discover 'Becoming Better Consultants' Now!